Steel bars, otherwise known as rebar, can often be found encased in concrete, resulting in a composite material referred to as reinforced concrete. Present in many modern architecture, reinforced concrete usually requires extra support from wire to help tie the steel bars in place until the concrete has been completely poured. All this labor is consuming and thus, to prioritize efficiency, many construction companies are opting for automated rebar tie wire to make the procedure quicker. These wires offer much-needed durability that reinforces the structure to further prevent cracking or crumbling.
Rebar tie wire automation is achieved using an efficient and precise machinery system. Composed of rollers and automated tie wires, this setup moves in tandem with a motorized spool, forming tight knots around the rebar. The rollers continuously move the connected components through the machine until the wires are tightly intertwined. Technology within the apparatus can modify the tension of these ties so that the rebar has ample support and remains in place.
Employing robotic rebar tying over manual practices offers a host of advantages. The rate of completion is markedly sped up, with the robot's swift operation enabling projects to be finish without the need for laborious hours. Moreover, the machine has the capability to fasten the rebar with perfect precision, giving assurance that it remains strongly in place and will dependably remain so for prolonged periods of time. This ultimately explodes the strength and fortitude of the build, immovable for generations to come.
By means of a machine, the requirement to bind the rebar by hand is rendered needless, lessening the potential for injury on the job site. This is especially pertinent for huge construction ventures where personnel may be spending long durations tying reinforcing rods in uncomfortable postures. Automated rebar tie wire utilization thus improves safety.
Automation of rebar tying processes is shockingly cost-effective; maintenance and replacement requirements for the machines involved are minimal, which means organisations can save on materials, labor, and time. In other words, long-term use of automated tools can lead to dramatic reductions in expenses.
Along with providing a reliable method of tying rebar, automated rebar tie wire machinery comes with some notable drawbacks. Firstly, the cost of these machines is not insignificant; likewise, for those who haven't encountered them in the past, they can be a challenge to get to grips with. Secondly, ensuring a reliable power supply is essential these machines – something that may prove difficult in some places. Finally, due to size and weight considerations, larger pieces of rebar may be out of reach for these machines.
Automated rebar tying wire is an invaluable aid for construction firms which saves both labor and time while increasing safety on the job. Not only is the machinery highly resilient, but the associated maintenance is minimal, making it a practical and financially sound choice for any building endeavor.
When building concrete structures, automatic rebar tie wire – also known as rebar tying wire – is an uncomplicated and cost-effective solution for safely securing steel reinforcement bars. Employed to create a bond between two pieces of rebar, tie wire provides a reliable and strong connection which supports and enhances the structural integrity.
If you've ever struggled to manually secure two pieces of rebar together you understand the appeal of automatic rebar tie-wire machines. These machines are designed with construction projects with tight timelines in-mind and are capable of providing a tight, secure connection between two pieces of rebar in a fraction of the time it would take to do it by hand. Through the use of an electric motor and spool of wire, they quickly bind the rebar together to facilitate an easier and faster installation process. All in all, these machines provide a simple yet effective tool for quickly completing projects.
In the construction industry, the introduction of automatic rebar tie wire machines has been a true game-changer. These amazing pieces of machinery afford the benefit of completing projects quicker and more proficiently, minimizing labor costs and thus making them far more accessible. Not to mention, the connections they generate are reliable and consistent, offering essential structural stability for buildings.
When tasked with rebar tying, selecting the proper wire is key. Steel wire is the most popular choice due to its impressive strength and longevity, yet galvanized steel wire can provide added protection against corrosion. Different options exist that boast a range of characteristics and advantages, so it's important to choose wisely when utilizing an automatic rebar tie wire machine.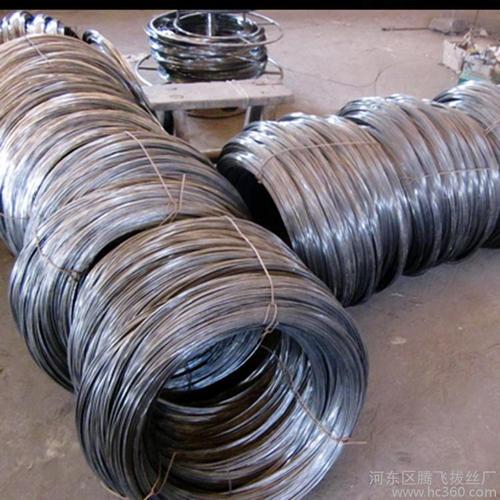 When undertaking a rebar-related project, selecting the correct type of wire is essential – but, similarly, so is having the ideal machine for the job. Automatic rebar tie wire machinery comes in a variety of shapes, sizes and configurations, designed to accommodate the specific demands of any rebar; opting for an inappropriate machine could prove to be disastrous. Thus, it is critical to select a tie wire machine that can handle the type and size of rebar being used in the project.
For any construction project, an automatic rebar tie wire machine is an indispensable aid. Its rapid working speed and efficiency allow for projects to be completed swiftly, lowering labour costs and consequently cutting expenses. The strength of the structure also stands to benefit, since the machines create uniformly secure joints for maximum reinforcement. In short, automated rebar tie machines provide an invaluable service to any construction site.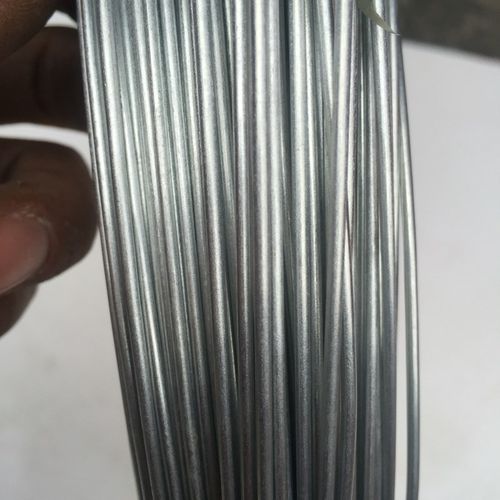 Related Product
---
Post time: 2023-07-11