Handle Twister tool,plastic handle:
Weight: 0.4kg
Color: Black, blue,yellow ,red etc
Material: Carbon Steel
Plastic Handle Wire Tie / Tying Hook Tool Twister  
Wooden Handle or Plastic Handle  
Carton Packing  
Easy Twister  
Wire Loop Ties
Tying Tool
1
Small Wooden Handle Tying Tool
2
Big Wooden Handle Tying Tool
3
Plastic Handle Tying Tool
4.1
Steel Handle Tying Tool
4.2
Single Tying Hook
4.3
Stainless Steel Handle Tying Tool
5
Just-Pull(automatic) Tying Tool-Thick
6
Just-Pull(automatic) Tying Tool-Small
Other Name
Tying Hook, Tie Twister, Twisted Tool, Wire Tie Tool, Rebar Tying Tool
Wire Loop Tie
Wire Dia
15 Guage to 20 Guage
Length
3″ up to 24″
Finishes
Black Annealed Iron. Galvanized Iron, Stainless Steel
Packaging
5000/roll, 4000/roll, 2500/roll, 2000/roll, 1000/roll
Packing Material
Carton or Plastic Bag, Pallets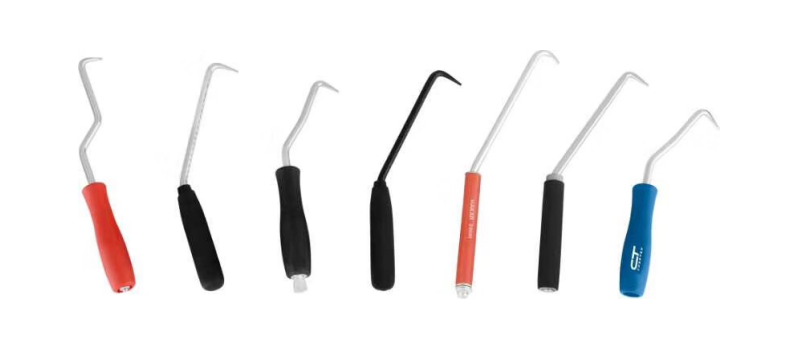 Automatic twister tool,200mm,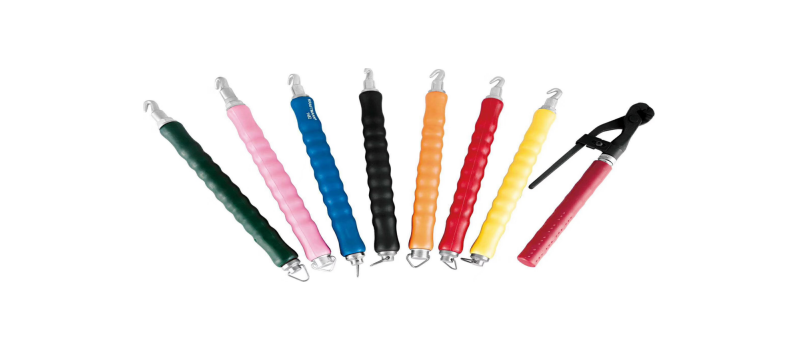 Automatic twister tool,300mm,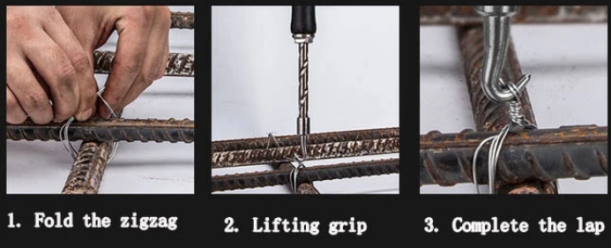 Usage: To tie wires, simply insert hook of wire tie twister into both tie loops of wire, pull handle and tool automatically twists wire tightly.
Features:
1.Takes the pain out of twisting wires and rebar ties, twists most ties with one pull.
2.Heavy duty design to hold up to the hazards of construction sites.
3.Grabs hold of ties and uses a spring-loaded return for quick and efficient twisting.
4.Soft knurled handle that runs length of the twister allows you to grip and hold tool tightly.
5. A faster way of securing wire that reduces hand fatigue.
Application: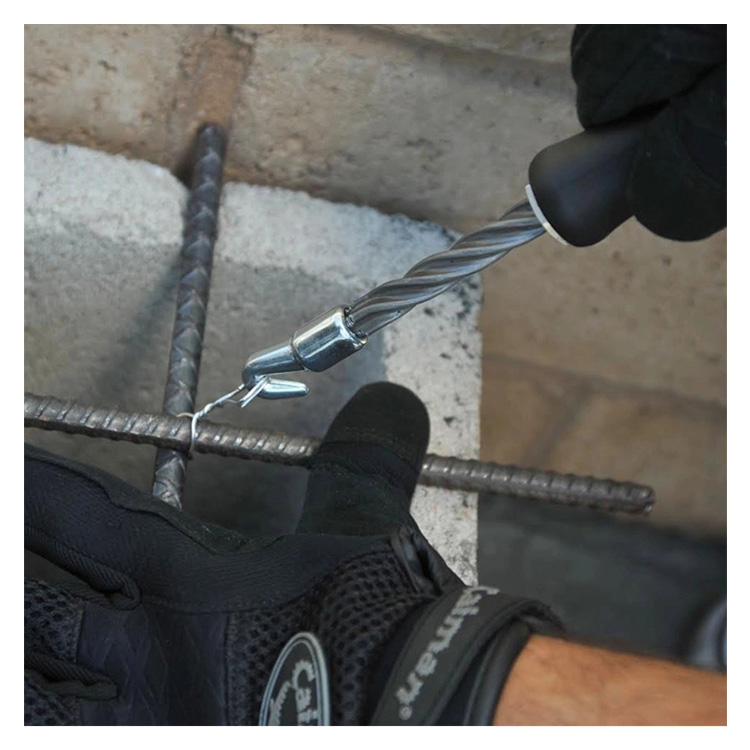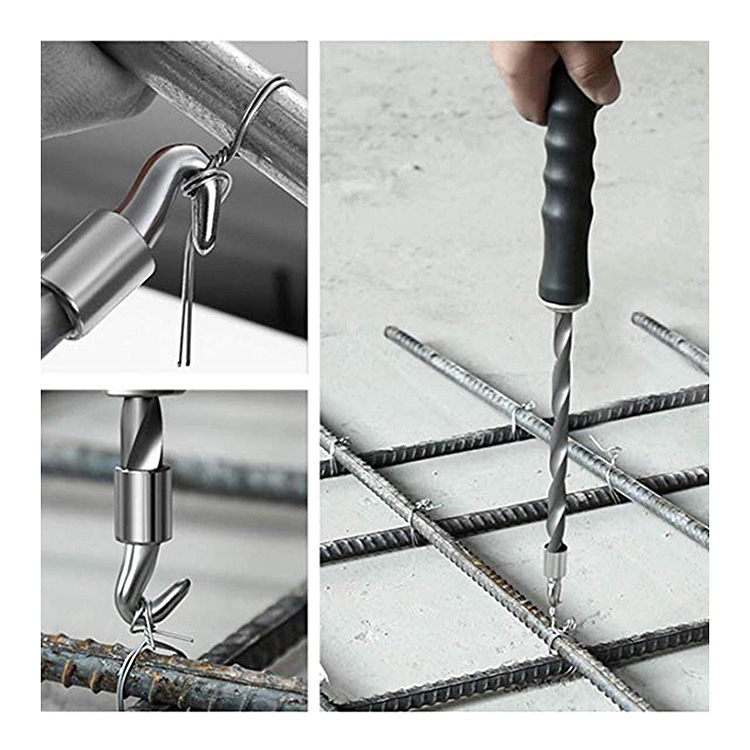 Discover the Handle Twister – an indispensable tool for all those who frequently encounter wire binding tasks. It has a durable carbon steel wire tie and ergonomically designed plastic handle making it lightweight but sturdy. Choose from black, blue, yellow and red colors according to your preferences or opt for traditional wooden handles giving you an array of options! This item's packaging ensures safe transportation during delivery.
The Easy Twister feature makes it user-friendly enabling amateurs and professionals alike to work with ease! Featuring Wire Loop Ties lets you bind various materials effortlessly ranging from wires to ropes – making it versatile for various tasks! Furthermore; the Handle Twister is available in multiple sizes such as small wooden handle, big wooden handle; plastic handles; steel handles; single tying hook handles and stainless steel handles along with just-pull automatic tying tool-thick model catering to varying needs. Handle twister offers a versatile solution ideal for anyone looking to secure materials easily in various industries like construction or gardening. Available in different designs tailored towards unique preferences such as hand-size or weight capacity:
– If you have tiny hands, the small wooden handle tying-tool should do the trick
– The big wooden handle tying-tool caters best to people with larger hands
– Looking for something lightweight? Consider using our plastic-handle option
– For heavyweight projects that require hefty lifting capabilities; Steel-handle comes in handy as it's strong enough to withstand more oversized loads.
Furthermore:
Stainless steel-handle provides both elegance & long-lasting durability rooted in quality production. Tying wires could be more comfortable too thanks to our just-pull automatic rising thick crimping machine – users no longer need to strain their fingers by twisting wire ties manually.
To sum it up, the Handle Twister tool is a versatile, durable, and user-friendly tool that can cater to various applications, ultimately reducing fatigue through its lightweight and ergonomic design for working on extended periods. For ultimate ease in wire loop tying look no further than the Handle Twister tool – designed for professionals and beginners alike. Featuring wire loop ties, versatile handle materials and effortless operation mechanisms – its an unbeatable choice for all crafters. Experience firsthand the convenience of hassle free wire looping by getting your own Handle Twister now!