The simple and utilitarian wire tie has become a staple of modern life, utilized in activities as varied as clasping together wires in an electrical system and securing cables when establishing a computer network. These versatile objects make managing an array of materials, including cords, wires, and more, easy and effective.
Offering a multitude of size and shape options, wire ties come in a range of materials such as nylon, metal, and plastic to suit various applications. The most popular of these is the cable tie, which acts like a versatile belt to secure cords and wires accordingly. These ties are accessible in a variety of sizes and colors for your convenience, enabling you to find the perfect fit for whatever project you have on hand.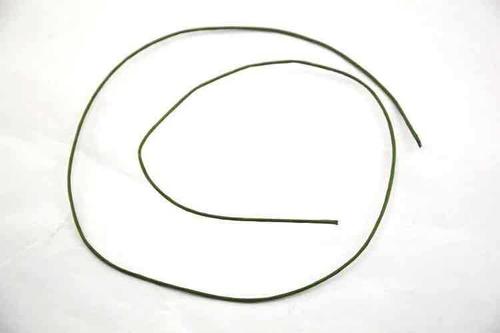 Wire ties are a versatile tool employed in multiple industries. In the field of electrical work, they provide a dependable way to bundle and brace cables together so that their positioning remains stable while the system is built. Moreover, their use as a safety measure during construction ensures that an electrical system won't be damaged or put at risk once it's fully functional. The automotive industry also utilizes wire ties which are used to fasten items like hoses and wires in place. Furthermore, they can also be found securing items in many diverse locations, from toolboxes to garages to other myriad areas.
In the construction sector, wire ties play a pivotal role in holding objects like rebar, wires, pipes, and plumbing fixtures in place. They serve as an effective tool that binds multiple structural elements together and give projects an additional layer of security.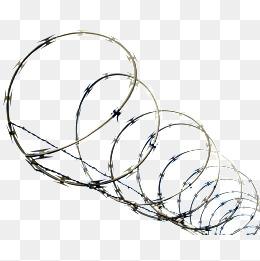 Telecoms feel the power of the mighty wire tie working hard to secure telephone and data systems. Whether for a network of cables or a single bundle of wires, these ties clutch onto them firmly, ensuring components are kept in place and conveniently organized.
In the medical setting, wire ties can prove to be a very useful tool. They secure catheters, tubes, and any other necessary medical apparatus in place, making it simpler to handle and reposition as required.
From the aerospace industry to the military, wire ties play a significant role in safely bundling up wires and cables, particularly in aircraft and military vehicles. Ensuring that day-to-day operations continue to run smoothly, these ties are vital for keeping wires in check.
One of the most ubiquitous components of the modern era, wire ties are a handy and convenient tool for fastening materials in a range of industries and projects. From electrical systems to craft projects, wire ties provide an easy-to-use, flexible solution for securing and organizing wires and cables. Offering ample selection in terms of size and color, these multi-purpose ties are an ideal answer to countless challenges.
For any home or business, tag wire ties are a must-have element in keeping everything organized. They bundle together, protect, and neatly tie down cables and wires to avoid abrasion and damage. Without them, items at risk of being exposed to wear and tear would be plentiful.
With a range of sizes, shapes, and materials on offer, tag wire ties are an excellent choice for streamlining your organizational needs. Not only are they reliable and cost-efficient, but their extreme temperature resistance and durable construction make them ideal for withstanding challenging conditions. Plus, tagging your wires and cables with wire ties is easy to do, saving you time and making them easier to use in the future.
Tag wire ties help to ensure the safe and secure fastening of cables and wires in a variety of situations. Not only can they be used to group multiple cords together for ease of identification, but they can also be efficiently employed to secure them in place on walls, ceilings, and other surfaces. In this way, tag wires ties reduce the risk of tripping hazards or accidental disconnects.
Tag wire ties offer the ultimate convenience for keeping items securely arranged in an orderly fashion. In a closet, garage, or any other home setting, these ties can keep items neatly organized and easily identifiable, making it effortless to get to the things you need. Plus, tags attached to the ties make for quick and easy identification for everyday items – ensuring you never have to waste time wondering what's what again.
Tag wire ties can be invaluable assets to protect cables and wires from any frictional or abrasive damage. By tying them together, a hurtful hug that separates them from external sources of harm is created, ultimately resulting in a longer lifespan for the cables and wires. Doing so eventually contributes to great financial savings.
Tag wire ties offer plenty of unique, creative possibilities to help give a room or workplace a personalized, decorative touch. From arranged wall art to labeling around the home or business, they can make an area look properly organized and inviting.
Tag wire ties are a practical and budget-friendly organisation option, providing applications for many purposes – big or small. Offering durability in the face of stringent climates and conditions, their varied sizes, shapes, and materials make these ties an ideal product for every project. They also grant users a simple means of labelling items or sprucing up spaces with creative design elements, so both residential and commercial settings can benefit from an added touch of individual flair.
Related Product
---
Post time: 2023-07-22