Refined and Resilient, Black Annealed Loop Tie Wire is Ready for Any Construction Job.
In the world of construction, there is one ancient material that continues to get the job done: black annealed loop tie wire. This versatile and durable building material has seen countless uses throughout its long history and is still considered essential for a variety of jobs. From basic fastening to intricate weaving, it is a trusted companion in any project. Its high carbon content ensures its strength, while its oxidation process keeps it corrosion-resistant and ready for any task. Whether you're a professional contractor or just a weekend warrior, you can't go wrong with loop tie wire!
Suitable for construction and embellishment alike, black annealed loop tie wire is a steadfast material with multiple practical applications. Through this article, we will explore its far-reaching merits, survey its many uses, and detail the multiple varieties of this trustworthy wire.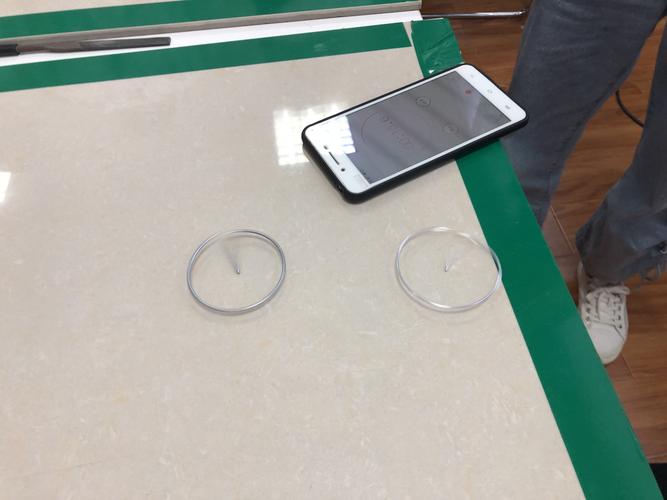 Uncovering the Mystery of Black Annealed Loop Tie Wire
A black wire made from an alloy comprising of a low-carbon steel, black annealed loop tie wire is extensively used in construction projects. It is both resilient and pliable, having undergone a galvanizing process to protect it against corrosion and then gone through an annealing process to lower its fragility. It can be acquired in an assortment of sizes and gauges.
Exploring the Benefits of Black Annealed Loop Tie Wire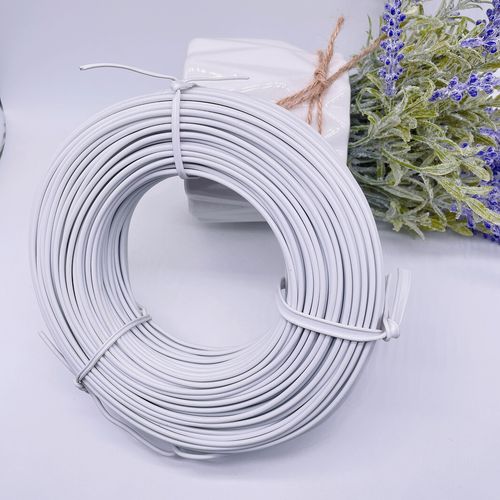 In the construction and building industries, black annealed loop tie wire is a versatile material. It secures bricks, stones, and other components, bolsters walls and roofs, and serves as the building blocks of fences, gates, and trellises. In addition, its malleability makes it ideal for use in garden features; when precisely manipulated, it can create amazing designs and patterns.
Benefits of Black Annealed Loop Tie Wire
When constructing or making repairs, black annealed loop tie wire presents a cost-savvy solution. Its endurance and anti-corrosive characteristics make it suitable for the outdoors, and its pliability allows for flexible applications. Incredibly easy to install, it is an ideal material for many construction tasks and projects.
Different Types of Black Annealed Loop Tie Wire
Need loop tie wire in a specific size or gauge? Black annealed tie wire is on offer in different diameters and weights to ensure it meets the requirements of your application. Among the most recurrent sizes, there are 2mm, 3mm, 4mm, and 5mm varieties. Then, taking thickness into consideration, you can go from 12 gauge (regular) up to 16 gauge (extra strong). For heavier construction purposes, stick to the heavier gauges of the wire; when it is meant for more decorative purposes a low-gauge choice will suffice.
Inexpensive and highly dependable, black annealed loop tie wire is essential for many building projects. Not only does it offer superior corrosion-resistance and flexibility, enabling it to be molded into intricate shapes, but its easy installation makes it a favored choice for construction projects. It is renowned for its hard-wearing durability, allowing for reliable performance in multiple applications.
A fully pliable wire, Black Annealed Loop Tie serves multiple purposes in construction scenarios. Its annealing allows for easy bends and curves, making it optimal to secure rebar, mesh, and similar materials together. Not only is this practicality beneficial, its black coloring also protects it from radiating too much heat in hot habitats, thus giving way for more efficient and elongated work.
Crafted from high-caliber steel – usually in a softer, annealed form – loop tie wire is known for its pliability and malleability. Easily bent around shapes and components, this state of the wire is less brittle than more rigid variations; meaning it's far less likely to snap or break. Furthermore, its black coating provides a shroud against corrosion, ensuring optimal longevity and resilience.
Offered in a wide range of sizes and gauges, loop tie wire is suitable for both simple and extensive projects. The thickness of the wire should correspond to the weight it's meant to bear, and it can be leveraged for securely connecting and fastening reinforced concrete and precast elements such as columns, beams, walls, and more.
The loop tie wire is a necessity for securing pieces of metal together in order to erect certain structures like fences and trellises. Its unique forming technique allows it to be manipulated into loops and knots, which are then wrapped tightly around the components, fastening them firmly in place. While this method is commonly used on wire mesh and rebar, it is also used to anchor a variety of other materials.
Wire mesh to suit a variety of needs is constructed through the use of loop tie wire. This wire is contorted into different sizes and shapes then bound together to fashion the specific design for purposes such as fencing, animal enclosures, or safeguarding of industrial devices.
Black annealed loop tie wire presents a reliable and versatile solution for every conceivable construction task – be it an intricate DIY project or a complex, large-scale mission. Its strength and durability are unparalleled, and its black coating offers additional protection from corrosive agents. Moreover, black annealed loop tie wire is conveniently malleable; it can be twisted, tied, and shaped into various forms to meet your exact needs.
Related Product
---
Post time: 2023-07-08