Coffee, tea, and spices can stay fresh and flavorful for much longer when packaged in double wire tin tie bags. These bags provide a dependable airtight enclosure that prevents oxygen from entering and compromising the quality of the products. With an easy-to-operate closure, they are an ideally suited option for anyone seeking practical and reliable packaging solutions.
A double wire tin tie bag is created by combining two thin metal strips which are intertwined and sealed with a special adhesive. The strips are then connected to the bag, constructed from either paper, plastic, or metal in order to provide a secure, resealable closure. This multi-use bag is ideal for items sold in bulk or needing additional protective packaging.
An effective and cost-efficient method of packaging, the double wire tin tie bag offers a host of benefits. With its ability to prominently showcase logos and designs, it can be used as a tool for more effective brand recognition. Plus, the airtight closure seals in freshness and flavor, making for a tastier experience. Last but not least, its compact size makes storage and transportation easy and convenient.
Not only does the double wire tin tie bag provide users with convenience, but it also offers eco-friendly benefits. Aluminum metal strips are used in the bag, which can be recycled without tapping into any natural reserves. Furthermore, the bag can be repurposed and reused, thereby cutting down on the production of wasteful materials.
The double wire tin tie bag is becoming increasingly popular among those looking for an effective, efficient, and affordable packaging solution. Because these bags provide an airtight seal, they not only preserve the flavor of the item being stored but can help it remain fresh for longer. Furthermore, they're user-friendly and do not harm the environment like some other packaging materials. Therefore, many people use the double wire tin tie bag to package coffee, tea, and spices.
Double wire tin ties provide a dependable and secure solution for packages of all shapes and sizes – be it food, medical items or deliveries. Not only are they cost-efficient but they are also robust and dependable – making them ideal for use in a variety of applications like sealing bags and pouches.
A double wire tin tie is crafted from two pieces of metal wire that are joined together at the extremities using a plastic connector. Once the wire is bound to the bag or pouch, a special crimping tool is used to make sure that it won't be released without authorization. Moreover, the strength of the two metal strands are capable of keeping even the weightiest of baggage properly secured.
To make sure your large bags or pouches are secure, the double-wire tin tie is the perfect solution. This tie is straightforward to use and more budget-friendly than other types of closures. Not only that, but the crimping tool also ensures it won't come undone. Plus, it is incredibly robust and able to endure a lot of pressure.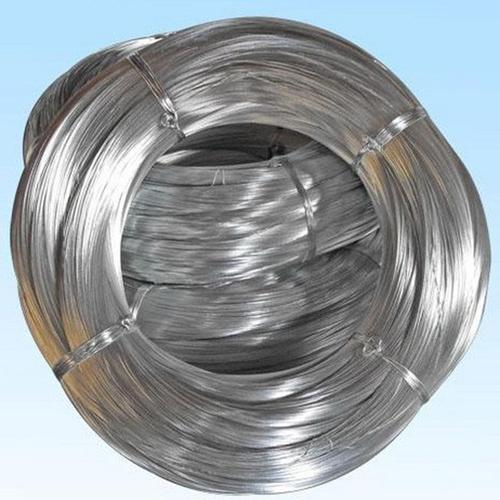 An indispensable choice for food, shipping, and medical supplies, double wire tin ties can be relied upon to keep packages secure under any circumstance. Their strength is ideal for closing large food packages, while their reliability keeps packages bound during transit in the shipping industry. Additionally, due to their dependability, they are a popular choice for packaging medical supplies.
The convenience and affordability of double wire tin ties make them an ideal choice for many of life's packaging needs. Delivering dependable and secure closure that is sure to stand the test of time, this cost-effective system is a great option for quickly and safely securing a variety of containers.
Not only is the double wire tin tie incredibly resilient, but it is also straightforward to set up; thanks to the simple process of using a crimping tool. What this means is that the tie will stand the test of time and won't necessitate frequent replacements.
For numerous purposes, the double wire tin tie is the perfect way to make sure bags and pouches are closed and sealed properly. The process is quite straightforward, affordable, and very dependable. What's even better is that this tie can simply handle a lot of rough usage due to its sturdy construction. All things considered, the double wire tin tie is the perfect go-to solution for a range of applications.
Related Product
---
Post time: 2023-07-27