Tie wires are often an overlooked consideration when planning a fence installation, but they are key to ensuring that your fence stands securely in place. Unfortunately, there is no one-size-fits-all answer to how many tie wires per post you'll need – though there are some guidelines for ensuring the best installation.
To firmly secure a fence, it is paramount to attach both horizontal and vertical rails together. Depending on the size of the fence post as well as the type of fence installed, a varying number of wires will need to be tied. Generally, larger posts demand extra tie wires. For wooden fences, usually one or two are sufficient – but if opting for a metal fence, two to three can be required.
For a secure installation, the tie wire should be affixed to the post at its highest and lowest points. Wrap the wire around the post in a circular motion, looping it at least twice for stability. Make sure the wrap is tight so that the tie wire remains safely fixed in place.
The quantity of tie wires you deploy in a tension wire fence setup depends on the presence of a top rail – without one, two to three ties are usually all that's required. By contrast, if a top rail is present, up to five tie wires for each post should be utilized in accordance with the manufacturer's instructions.
When erecting a chain link fence, three to four tie wires per post should be employed in order to ensure solid and secure attachment. The wire should coiled three times tightly around the post, at both the top and bottom, in order to create an unshakable attachment for the tie wires.
When constructing a barbed wire fence, it is important to bind two to three tie wires to each post. This should be done by tightening the wire around the post at both its top and bottom, winding it around three times. This will give the tie wires a secure grip on the post, preventing them from slipping.
No matter what type of fence you are putting up, it is critical to ensure that the tie wires are affixed safely and with the proper amount of length. While longer tie wires can be applied to guarantee a stable fixture, it is important to be sure not to make them overly long, as this may cause a threat.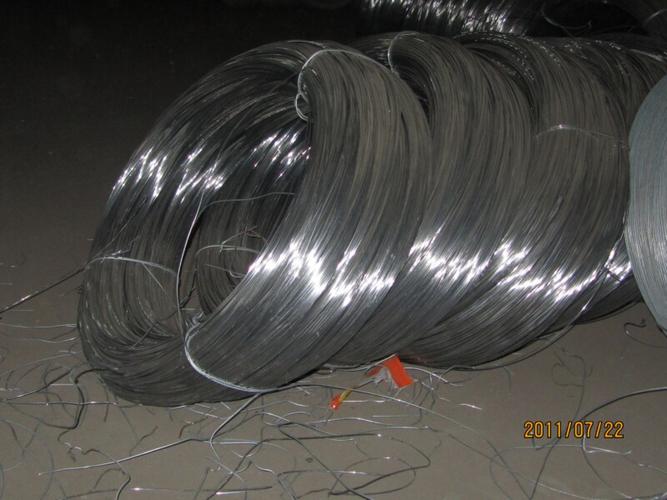 While it isn't possible to give a universal answer for how many tie wires are needed per fence post, the specific amount is dependent on both the size of the post and type of fence installed. To guarantee that your fence is held in place securely, taking the time to make sure the tie wires are suitably fastened and of the right length is essential.
When planning a fencing project, materials, number of posts, and how they are secured require careful consideration. Particularly for large fencing projects that need to be significant and stable, the number of tie wires per fence post is paramount. This article will present details to consider in assessing how many tie wires to use for each fence post.
Before proceeding, it is vital to take into account the fence's destination and its eventual atmosphere when determining the correct type of material, size, and number of posts. For instance, while homes commonly require tall posts, farms and ranches tend to have shorter ones. Additionally, the strength of the wire used to secure the posts is largely dependant on its targeted use.
After selecting a suitable material for the job, a careful calculation must be made to determine how many posts are needed and the distance between them. This spacing should be planned such that the wire ties can securely connect the posts. In general, it is recommended that posts be 8-12 feet apart for optimal connection.
Choosing the correct amount of tie wires for a fence post calls for careful consideration. While a typical guideline suggests two to four, the total number is greatly affected by the materials and size of the posts, as well as the area where it will be erected. A higher concentration of tie wires is advisable for areas with strong gusts of wind, but not so much in calmer regions.
When attaching tie wires, it is imperative to make sure they are firmly affixed to the posts. To do so, employ wire staples – similar to nails, but possessing greater longevity and resilience. After being appropriately fastened onto the posts, the wires must be wrapped twice around each post and then twisted together. This will ensure a tight and lasting connection between them.
Fence post strength is contingent not just on the number of tie wires but also the material used — galvanized steel being the go-to. Its exceptional resistance to corrosion and breadth of weather resistance makes it the ideal option for most applications. If conditions require more durability, stainless steel or aluminum provide excellent alternatives.
If cost is a primary concern, one must take both the materials and labor into account when budgeting for a fence installation. While DIYing an installation may appear to save money in the moment, investing in a professional can ensure the job is done right and the fence withstands the test of time. Such quality undoubtedly pays for itself.
Ultimately, deciding on the ideal amount of tie wires for fence posts plays an indispensable role when constructing a fence. An array of elements such as the materials utilised, post dimensions, and environment all ought to be comprehended when coming up with the number of wires to install. Moreover, the expenditure of building should be weighed up. Taking all of these into account makes it achievable to guarantee the fencing is fitted with precision and secureness.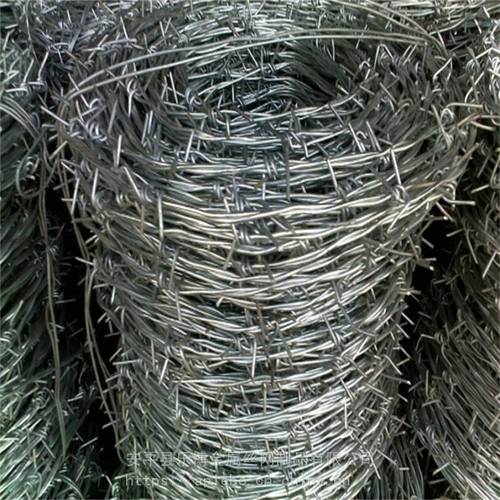 Related Product
---
Post time: 2023-07-06