As an angler, securing your fishing line with a dependable wire leader is vital, no matter your level of experience. From novice to veteran, this connection can make or break your next journey to the shore. Here, we will explore how to masterly tie a wire leader to your fishing line.
Starting out, you'll want to gather the essentials for this task. A spool of wire leader material, a set of pliers, a pair of scissors, and some monofilament fishing line are all essential could not be left out. Monofilament happens to be the most widely used line of choice for most amateur anglers.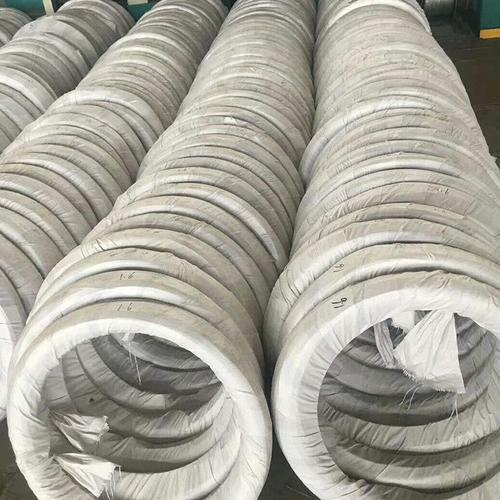 It's essential to decide the appropriate leader for your setup – this depends on the type of fish you're trying to hook. For example, if you intend to catch smallmouth bass, a shorter leader should get the job done. Salmon, on the other hand, may require more length. Typically, the leader should measure one-third to one-half of your line's total length. When you have all your materials ready, your own personalized leader is just a few steps away!
When you've decided on the size leader you require, it's time to trim it to shape. First, squeeze the tips of the leader using the pliers, which will ensure that their edges don't split when tied. Then, cut the chosen quantity of wire with a pair of scissors – be sure to add a few extra inches onto the cut length for binding together.
To join the fishing line to the wire leader, knotting is necessary. Start by looping the wire leader around itself in the center, and then fold back both ends this way. Make a loop with the fishing line too, with one end simply slipping through the loop in the wire leader. Bring it through, then give a hearty tug – you should be ready to go!
After fashioning a loop in your fishing line, you'll want to secure it by tying a classic overhand knot. To begin, form a loop in the cord and thread the loose end through the loop. Use the pliers for a strong and tight hold, then make sure to pull the knot firmly together and snip off excess material.
At the moment, the secure bond between the wire leader and fishing line should be in place. To fortify the connection, an extra overhand knot is recommended. That way, you can be confident that the connection will not falter.
You did it! Your fishing line is now safely and firmly tied with the wire leader. With just a few practice attempts, you'll master the art of tying this knot rapidly and confidently which will guarantee that you always have a dependable connection during your time angling.
For those big fish species, there may be an easy solution to ensure you can land them: attach a wire leader to the line. No matter what type of fishing line you are utilizing – whether it be monofilament, fluorocarbon, or braid – the added strength and abrasive-resistance of a wire leader can be critical for victory against those potentially tougher fish or hard bottoms.
Taking the size of fish into account is paramount when selecting your wire leader. Trout or sunfish can be managed with lighter leaders on the order of 18-20 lb test, while heavier options such as 30-50 lb test should be utilized to target larger prey including Pike and Muskies.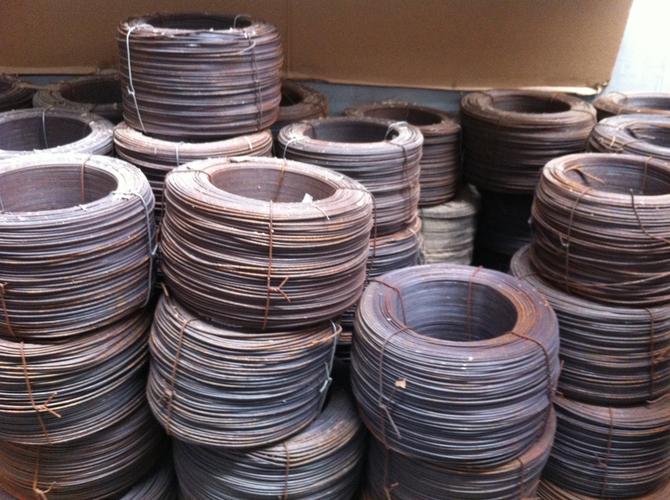 When it is time to begin the process of using a wire leader, the first step is to construct a loop at its end. Take two pliers, hand one over the wire, then use the other one to fold it upon itself three or four times so a neat little circle is formed. Once your work of twisting and winding is done, you'll have an enticing loop at the end of the wire leader.
In order to fasten the loop to the fishing line, you'll need to tie a specific knot – the Albright knot. Start by running the wire leader loop through the eye on the fishing line, then wrap the wire around the fishing line approximately 5-6 times, keeping the wraps snug and even. Next, direct the wire leader loop through the eye of the fishing line again. The final step is to pull in opposite directions on the wire leader and the fishing line so that you can cinch down your knot.
After your knot is tied, wet it with a few drops of saliva or some water, and then pull firmly but gently on each end of the wire leader and fishing line to make sure it's properly secured. Once you've adjusted the tensions accordingly, snip off any extra wire leader and you'll be ready to go angling.
To ensure you don't end up returning home empty-handed, attach a wire leader to your fishing line for increased durability and protection from scratches. Through some simple steps, you can feel secure that your line won't snap when attempting to reel in a heavy catch. Don't forget to pick the suitable wire leader for the job and securely tie an Albright knot before venturing out on a fishing excursion.
Related Product
---
Post time: 2023-07-18