When it comes to electrical wiring, two different types are frequently used: tie wire and mechanics wire. Though both can be utilized for a variety of jobs, the distinction lies in the process of installation and application.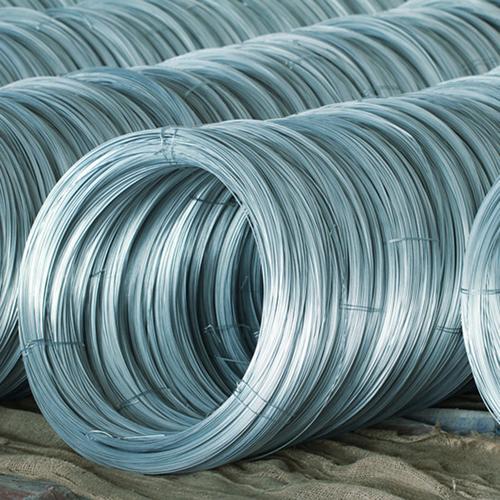 Mechanics wire is crafted from galvanized steel and renowned for its strength and durability. Possessing superior corrosion resistance, it can weather any outdoor environment, making it ideal for securing parts of a structure or wiring electrical systems. Whether connecting parts of a mechanical system or any other purpose, mechanics wire comes in various lengths and sizes to meet the demands of nearly any project.
Tie wire is specially crafted – either from metal or plastic – for the purpose of holding components together. It can be employed in a variety of scenarios, from binding wires or pipes into a bundle to tying down pieces of furniture and tarps to a structure. Its adaptability is enhanced by the presence of different sizes and lengths that are available on the market. Whether used to bundle items together or affix them to a frame, tie wire is a reliable tool for various tasks.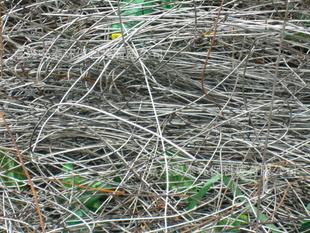 When it comes to the contrast between mechanics wire and tie wire, there are marked distinctions in their installation processes and ultimate usages. Mechanics wire is specfically created to be harnessed in mechanical apparatus, where it links separate components in the contraption. On the flip side, tie wire is intended for a broader suite of applications; it can be used to bind disparate elements together or simply to provide a suitable restraint. Moreover, implementing tie wire typically involves less complexity since it does not necessitate any distinct tools or expertise.
Mechanics wire outmatches tie wire when it comes to its strength and longevity. Resistant to corrosion and designed to stand up to considerable levels of wear and tear, it is the superior choice for situations that require durability and longevity. Tie wire is more vulnerable to corrosion, meaning it should not be chosen for outdoor use, and its durability is also inferior when compared to mechanics wire.
Cost-wise, mechanics wire goes the more expensive route. It has been crafted to take on complex duties. Alternatively, tie wire needs less of an investment, as it can tackle a myriad of tasks.
In a nutshell, tie wire and mechanics wire, two kinds of wiring used for a range of tasks, differ in terms of how they are put in use. Generally speaking, mechanics wire is mightier and more resilient compared to tie wire. However, the latter is more budget-friendly and can be utilized for a diversity of activities. Mechanics wire may cost more, but tie wire obviously wins when it concerns acquiring the most value for your money.
Mechanics wire and tie wire have become staples in construction projects and other industrial settings. Though their primary purpose of holding components together remains consistent, these two fasteners differ in important ways that should be noted when choosing which one to utilize. In this article, we'll take an extensive look at the serviceable features and flops of each type of wire to aid in making an informed decision.
Mechanics wire, composed of durable steel or stainless steel with a range of diameters, serves as an efficient tool in repairs and other mechanical tasks. Owing to its formidable strength and reliability, mechanics wire proves adept in applications requiring an exceptional degree of fortitude. Additionally, the wire's malleability allows for easy customization, making it suitable for varied applications- though over time it can corrode, rendering it inadequate in locations necessitating corrosion resistance.
Tie wire, as opposed to mechanics wire, is constructed from heavy-gauged galvanized steel, making it the perfect choice for applications that require a level of rigidity. Along with its strength, tie wire also offers protection against corrosion and harsh weather conditions, making it suitable for long-term use in areas where corrosion resistance is necessary. Its durability and reliability make it the go-to material for fastening projects and provides a cost-effective solution to users looking for maximum protection.
Selecting the appropriate form of fastener for a project depends largely on its particular necessities. Mechanics wire is most optimal in scenarios that necessitate a first-rate level of dependability and sturdiness, while tie wire is more aptly suited for applications which call for a firm rigidity and rust-resistance.
Wrapping up, both mechanics wire and tie wire have their pluses and minuses to factor in when deciding on the right wire. Mechanics wire shines when more strength and suppleness is desired, but tie wire is advantageous for situations where anti-corrosion and rigidity must be maintained. All in all, it would behoove you to fully assess the situation's needs and choose accordingly.
Related Product
---
Post time: 2023-07-17