Steel reinforcement in structures of concrete requires a reliable material. Tie wire covers this need, connecting two or more pieces of metal and holding them in position. In this way, its usage in the building sector is commonplace for the positioning of reinforcing bars (rebar). Versatile and hard-wearing, it might be composed of galvanized steel, stainless steel, or even aluminum.
In the construction industry, tie wire is essential for creating structural security in a concrete building or structure. When preparing the foundation, laborers add a network of metal rebar into the form of a grid, known as a rebar cage or mat. This skeletal shape ensures a secure foundation for the concrete to build upon. The tie wire works to keep the rebar in place and prevent it from budging during the pouring and curing process.
Since the turn of the century, tie wire has been an integral part of concrete construction. This robust material strengthens concrete constructions and prevents rebar from shifting while curing. In addition, its cost-effective nature makes it an accessible option for reinforcing concrete structures. The strength and durability of tie wire guarantees that concrete constructions will hold up over time.
Reinforcing structures in construction requires two major kinds of tie wires – galvanized steel and stainless steel. Galvanized steel is the more commonly used type and consists of zinc-coated metal. Its strong bond and resistance to corrosion make it a highly dependable material. Stainless steel, on the other hand, is costlier to use while having a greater resistance to rust and a more reliable bond than its galvanized counterpart.
Wielding tie wire can be a dangerous task, so it is essential to take safety measures into consideration. Hands should be properly protected with gloves and covered in suitable clothing, as tie wire can have razor-sharp edges that may result in abrasions and cuts. Additionally, it is imperative to ensure that the wire is fastened securely, as this will prevent any issues occurring during the pouring and hardening of the material.
Working with tie wire is essential for structurally reinforcing concrete. A great benefit of this material is its strength, durability, and value for money; ideal traits for such a useful product. Handle with care, though, as the wire can be razor-sharp and lead to some nasty injuries if not treated correctly. When properly implemented and managed, the tie wire's advantages ensure your concrete structure is able to withstand anything thrown at it and become a secure, safe asset.
Steel structures can be bolstered by utilizing tie wire – a practical and reliable way to supplement strength. This technique fastens and cements steel bars and rebar together, making the structure less vulnerable to cracking, bending, or any other form of destruction. In other words, tie wire adds an extra layer of durability to concrete constructions.
Steel tie wire is often the go-to material for construction projects needing a strong and long-lasting solution. Its superior strength enables it to withstand the rigors of bending, twisting, and binding forces that most building structures are subjected to. Its durability and cost-effectiveness has made it a favourite among engineering and construction professionals. Other metals such as aluminum and stainless steel are also used for tie wire purposes, albeit in less quantity than steel.
Those in search of a pocket-friendly option that does not compromise on strength for smaller structures and applications with weight restrictions should consider aluminum tie wire. This lightweight alternative to steel tie wire is strong for its price point and is thus a great choice when working within a budget.
Of all the tie wires available, stainless steel stands out for its strength and durability. It is considered the most expensive option, however these properties make it worth the cost in situations where strength and reliability are essential – such as in the construction of bridges and other large structures. On top of its significant strength, stainless steel ties are also corrosion resistant – a major benefit for areas exposed to salt water or high levels of humidity.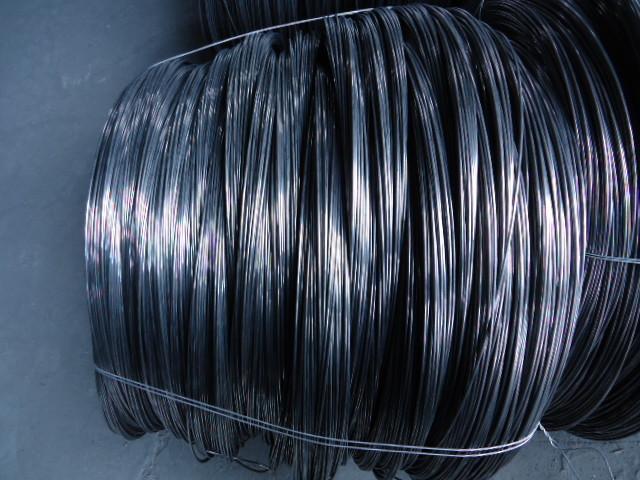 When selecting the best tie wire for the job, the size and gauge of steel bars or rebar should be considered alongside the intended purpose. Not only must this be taken into account, but also the loading requirements and the choice of steel, as disagreements between them may lead to rust and other forms of breakdown. Tie wire typically comes in coils or spools in a variety of sizes and gauges, so it is essential to find one that is compatible with each factor.
Relying on steel reinforcement for added strength and sturdiness in a concrete structure? Tie wire is the way to go. An economical yet effective solution, choosing the right type and employing proper usage of it can make all the difference to your project. Make sure your concrete building is of the highest possible quality with this handy tie wire!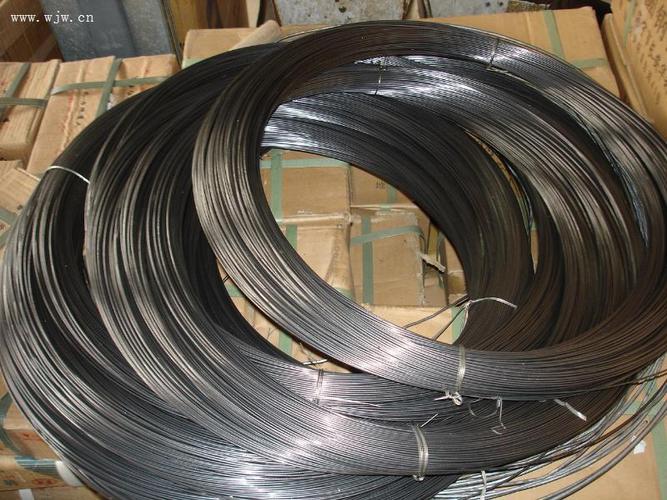 Related Product
---
Post time: 2023-07-21