What is Tie Wire?
For a range of applications, Tie Wire, more typically known as Binding Wire, plays a critical role. Crafted from either annealed or galvanized steel, it often comes in a variety of thicknesses from 0.2mm to 4mm, with several choices of finish such as plain (mild) steel, zinc-coated, black annealed, and galvanised. The versatility of this material is particularly evident in construction, where it serves to tie together rebar for concrete reinforcement, wire mesh, poles, and conduit. Thusly, Tie Wire proves to be a durable and reliable aid for numerous industries.
Heating steel to temperatures below its recrystallization point and then cooling quickly generates annealed steel, a key component of tie wire. This steels' transformation through heating and cooling makes it softer and more flexible, making it more conducive to the desired wire-diameter rolling process.
To create tie wire, a process known as galvanizing is often utilized. This method of steel treatment applies a coating of zinc to the metal to maintain its structural integrity and prevent oxidation deterioration. The steel is submerged in a vat of hot molten zinc, forming a protective layer that guards the material from corrosion and extends its shelf life.
Tie wire has varied applications both in the construction world and beyond. It is commonly employed for reinforcing concrete by tying rebar, connecting poles and wiring mesh, and affixing conduit. Additionally, it is used in other industries for activities like fastening cargo, erecting fences, or executing light construction projects.
When it comes to tie wire, the size you choose will depend on the job you're doing. Depending on the strength required, different diameters are available – the larger the diameter, the stronger the wire. For instance, bigger diameter wires are made for tougher jobs like tying together rebar for concrete reinforcement.
Aesthetics and longevity are both impacted by the final form of the tie wire, which generally falls into one of four categories. Plain (mild) steel is the most economical but also the least durable choice. Zinc-coated steel is slightly pricier, with greater strength and improved corrosion resistance. Black annealed steel is priciest among this range but has significant tensile strength for uses in high-stress environments. Galvanized steel is ultimately the strongest selection, commanding the highest market cost but also delivering powerful durability and virtually unmatched protection against oxidation.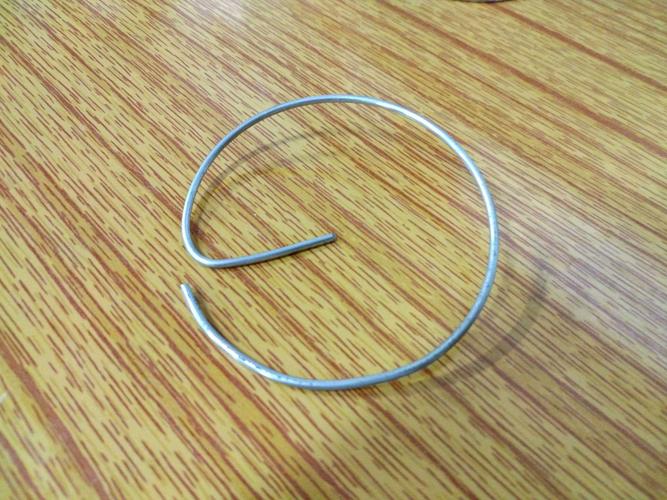 Tie wire is an integral part of many industrial projects, bringing many benefits in terms of its malleability and resilience. To enjoy the full advantages of this product, careful consideration must be taken when choosing the correct type for a particular job; doing so ensures it meets the necessary requirements for strength and longevity.
What a fuss about and wherefore, you may ask? It is all about tie wire – the versatile and user-friendly material that affords a myriad of purposes, both inside and outside. From the construction industry, wherein it is utilized to reinforce masonry and concrete structures, to the electrical and telecommunications sectors where it aids in securing cables and wires – tie wire exhibits remarkable usefulness. Such versatility is further epitomized by its various shapes, sizes, and materials.
Tie wire of varying materials is employed in many construction scenarios; galvanized steel is the most common, its affordability and resilience making it top-of-the-list. With high anti-corrosion capacities, it's perfect for exterior projects. Copper and aluminum strands are also utilized for construction and electricity applications – being lightweight enough to work while also holding their own with reliability. For remarkable durability, stainless steel tie wire is the superior option, though its premium price reflects its strength and its lifelong force against oxidation.
Tie wire comes in either a round or flat shape and has various applications in different industries. Its round variation is primarily used to reinforce concrete works and masonry, while the flat one is popularly employed for securing cables and wires in the telecommunications and electrical fields. Its thickness (or gauge) varies – thicker wires provide more resistance to bending and are suitable for heavier loads, whereas thin wires are better suited for lighter ones.
With the right pair of wire cutters or pliers, creating a secure hold with tie wire is a piece of cake. However, one must ensure that the wire size they work with is appropriate for the item being secured, as otherwise it could cause harm. An additional step is that of guaranteeing that the tie wire holds firmly and does not come undone in any way.
Utilized extensively in the construction, electrical, and telecommunications industries, tie wire is an indispensable tool, designed to reinforce masonry, concrete, and other structures. Offering excellent versatility and affordability, it comes in various materials, shapes, and sizes, suiting a broad range of applications. Easy to work with and install properly for optimal safety and security, tie wire is a dependable solution that ensures the material it is used to secure remains secure and firmly in place.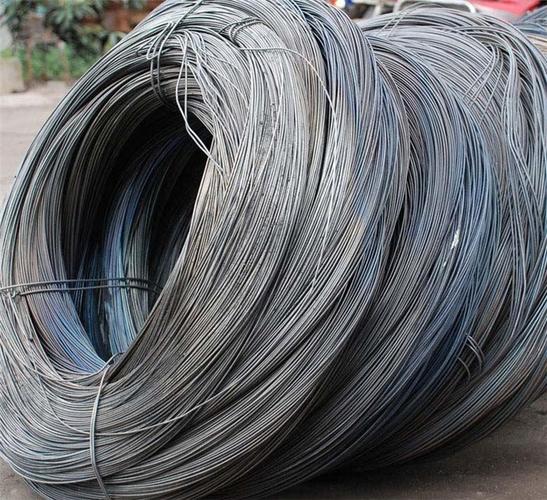 Related Product
---
Post time: 2023-07-19