From the home to the office and industrial to commercial, twist ties are a simple and cost-effective way to keep items in place. These small, plastic-coated wire closures are used for a multitude of tasks ranging from securing bread bags to fastening garbage sacks. Versatile and straightforward, twist ties offer a reliable method for a broad range of uses.
Twist ties are not limited to a singular construction; they can be made from multiple materials, such as paperboard, foil, and the most usual – a thin wire with a plastic casing. This coating shields the wire from rust and other deterioration, typically fabricated out of either steel or aluminum – both sturdy metals able to withstand wear-and-tear. The customary version of the twist tie is the standard plastic-covered wire, though other models are also accessible which feature flame-resistant or insulated coverings, augmented to suit specific purposes.
Twist ties are great for binding bags, such as bread wrappers or trash sacks, since they are simple to use and their size makes them perfect for the job is at hand. But, beyond fastening plastic sacks, twist ties also give a hand when it comes to tidying other objects like cables, wires and strings. Plus, if you want to bundle a few items together quickly and neatly, then twist ties should be your go-to tool of choice.
Apart from their use in holding things together, twist ties are also great for decorating items. You can create mesmerising patterns and decorations on gift bags or boxes with them, as well as fasten plants to a trellis while adding a hint of sparkle. Lastly, impress any recipient by topping off presents with knot-free bows.
From party favors to package fastening, twist ties are the do-it-all answer to your fastening needs! With their availability in a multitude of sizes and colors, from retail stores to online havens, you can incorporate twist ties into your craft projects or organize that jumble of cords for an elegant finish. Above all, you'll get all of these uses at an incredibly affordable price which makes them an excellent source of versatility and value.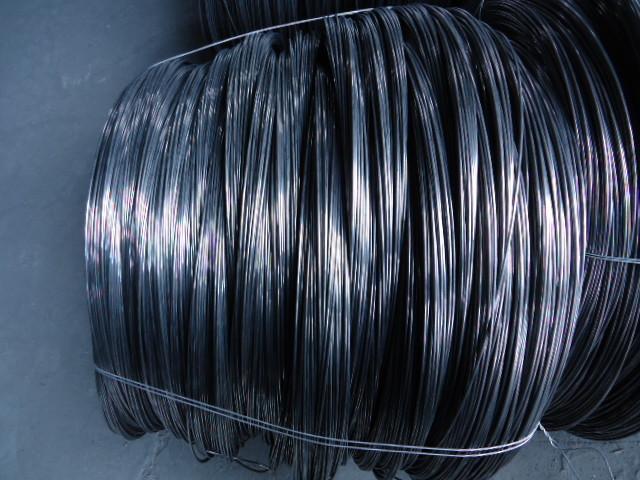 Twist ties present a simple way to keep items from getting messy or unsecured. They are a budget-friendly and long-lasting item that can serve a multitude of functions. Whether you need to close food baggies, organize cords, or accentuate the wrapping of a present, twist ties provide an effortless solution.
Holding everything from crumpled potato chip bags to bundles of electrical cords, twist ties are the reliable go-to for locking things up tight. These super-helpful tools are made of a metal wire wrapped in a thin layer of plastic, allowing for just the right amount of grip to secure items in place.
When it comes to wrapping up something secure, twist ties are the way to go. Available in a rainbow of shapes, sizes, and colors, these indispensable little tools are sure to get the job done. Generally comprised of a lightweight plastic-coated wire, they can easily be wound into a spiral shape and twisted around whatever needs to be bound together. Whether you're tying up lunch bags for the kids or packaging parcels for shipping, these dynamic ties will be your go-to fastening device.
The tie is fashioned out of a metallic entity, such as aluminium or steel, and is sheathed in a feeble layer of plastic. Safeguarding against harmful corrosion and harm caused by day-to-day use, the plastic covering also enables easy manipulation of the tie, simultaneously preventing it from becoming tangled and frayed.
The plastic coating of twist ties is often given an array of colors in order to make it easier to differentiate between bundles and items of like sizes and contours. The selection of color is completely user-oriented and popular hues include red, green, yellow, and blue.
Twist ties may be the perfect tool for any easy-fastening task. Their basic design allows users to effortlessly secure items or bundles with a straightforward wrapping of the tie around the target object. Releasing the tie is as simple as untwisting it, making twist ties incredibly convenient to use.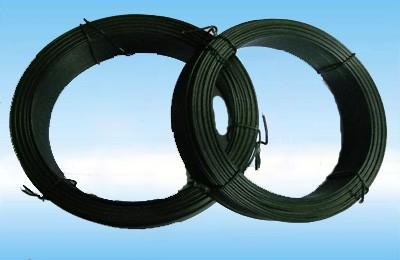 Twist ties are an effective way to bring order to the chaos of tangled cords and cables. These are particularly useful with the extensive amount of cords and cables found on the back of a computer or entertainment system, as they can fasten them together in one neat bundle. Simply wrap the twist tie around the cords and then twist until secure – no more stress trying to find a single cord among a disorganized heap!
Twist ties prove to be pretty multipurpose. Need to lug your tools or bring some art supplies somewhere? Make a makeshift handle with these plastic wonders. Need to decorate a room for a special event? Hang those banners and flags quickly with the help of an under-appreciated twist tie. And let's not forget about plants! From flowers to trees, twist ties will help secure them to support stakes keeping them safe and firmly in place.
Versatility and convenience combine in twist ties, a common household item that is essential for anyone who needs to secure things quickly and effortlessly. These practical tools are made from a coating of plastic-covered wire, wound into a flexible spiral. Whether it's packaging foodstuffs tightly or managing a tangle of cords and cables, twist ties are sure to come in handy.
Related Product
---
Post time: 2023-07-06