An organized assembly of items can often be achieved with the help of an ordinary yet impactful material – tie wire. From home improvement projects to complex engineering tasks, this metal wire is a popular choice among those in the construction and engineering industries. Available in stainless steel, galvanized steel, aluminum, copper, and plastic variants, tie wire is truly a force to be reckoned with.
In the building and construction industry, the go-to for tying rebar, mesh, and other structural components is tie wire. It is also regularly utilised in electrical and mechanical engineering to firmly secure pipes and wiring. The transportation industry similarly adopts the use of tie wire for fastening items like containers, trailers, and railcars.
Tie wire is a commonly used material for crafting dependable connections between two or more components. Its price and ease of installation make it very sought-after for any type of project. To use, one bends the wire into either a knot or loop around the pieces they're trying to secure, while keeping the shape firmly in place.
Ensuring an Exceptional Knot – Popular Types of Tie Wire
Tie wire made of stainless steel is the most widely used option for reinforcing structures. Its reliable strength and weather-resistant capabilities render it especially suitable for use in outdoor applications.
For projects exposed to moisture or areas with extreme climates, galvanized steel tie wire is a steel wire coated in zinc, providing it the added protection from rust and corrosion. This ensures individuals can rest assured their materials are equipped to handle weather-related conditions, making galvanized steel tie wire a reliable choice.
Lightweight and exceptionally resistant to degradation, aluminum tie wire is the ideal choice for projects like constructing trailers and railcars. Whether it's their rust-proof capabilities or ease of use, this specific type of tie-wire affords any project with a dependable source of stability.
Those searching for a wire suitable for electrical projects should look no further than copper tie wire; due to its impressive conductivity and immaculate corrosion resistance, it's one of the best materials available.
Plastic tie wire is the ideal material for safe electrical projects as it is non-conductive. In addition, its use is recommended when the wire will not experience punishing weather conditions.
Tie wire is obtainable in a wide spectrum of dimensions, ranging from petite to hulking. You can purchase it encircled in coils or in unbent lengths, which can be tailored to meet your needs. Normally, this item is obtainable in either galvanized or stainless steel, despite the fact that there are a few other materials accessible as well.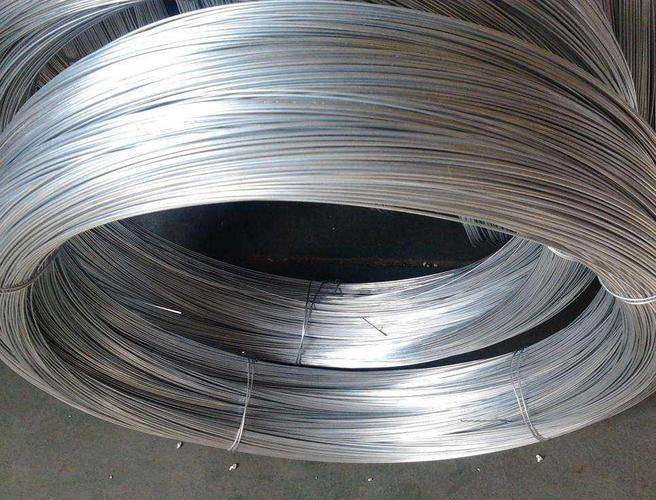 Tie wire can be an invaluable resource for any number of construction and manufacturing projects. It's budget-friendly, simple to set up, and offers a sturdier connection between components than other alternatives. It also comes in a wide array of sizes, materials, and shapes, meaning it can be used for just about any job you have in mind.
Tie wire, also called binding wire, provides an effective solution for securing objects together for a wide range of projects. This robust wire is capable of withstanding strong force, making it a frequently utilized tool within construction, agricultural, and industrial work.
Strengthened by a sacrificial barrier of zinc oxide, tie wire is constructed from rust-resistant galvanized steel. Coming in a variety of thicknesses, gauges measuring from 16 to 22 provide the spectrum of size for this hardy material. As the gauge increases, so does the robustness of each wire.
Tie wire is a versatile tool on projects ranging from construction to agriculture – it is regularly employed to enhance masonry structures, quickly attach rebar, form walls with mesh, and add support to posts and beams. In addition, it is used for agricultural applications like attachment of vines and trellises. Further, its usefulness extends to industry by allowing workers to wire and harness components, as well as affix them together.
Tie wire is an incredibly malleable and robust material that is easily worked into any length and shape. Perfect for fulfilling an array of demands, its pliability and durability ensure it grips steadfastly, providing you with the peace of mind that whatever it is holding it will do so firmly.
When looking for a binding solution, the size and type of tie wire must be carefully chosen. An insufficient gauge can result in weak ties that are easily severed, whereas wires that are too stiff may prove difficult to handle and may snap more quickly. Galvanized steel is the recommended solution as it is less prone to deterioration due to oxidation.
Tie wire can be spotted a mile away with its array of colors from black, white, green, and red. Bundled in coils, this handy material is convenient to both store and transport.
From construction to agriculture, industries rely on the power of tie wire to bind and secure materials together. A reliable and gender-neutral working companion, tie wire is a robust tool for a multitude of missions- from fastenings, to ties, to bindings. The right wire ensures an effective and reliable hold for whatever project you're working on.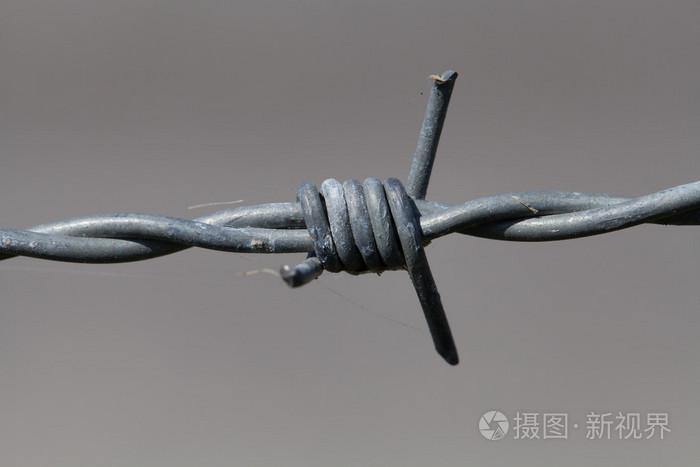 Related Product
---
Post time: 2023-07-26