For the agricultural industry to move forward, long-term storage and smoothed shipment of cotton is essential. To accomplish this, cotton baling wire, box baling wire, and tie wire are key components. In this article, the uses and key benefits of each type of wire will be explored in depth. Without these three solutions, reliable transportation and storage of cotton would be a distant dream.
Incredibly strong and durable, cotton baling wire is a specially designed type of wire that can be found in a range of gauges and lengths. Crafted from high-grade steel, this wire is used for binding large quantities of cotton together for storage or transport. Protected by a special coating, the wire is designed to resist corrosion and offer extended longevity, enabling it to hold cotton securely before, during, and after movement.
Characterized by its galvanized steel build, box baling wire is specifically intended for securing and bailing bales of cotton. Available in a variety of sizes and lengths, this type of wire serves to safeguard those valuable bales, providing a protective shield as they travel to their destination. It is important that the gauge and length of the box baling wire are suitable for the job, making sure it remains lightweight and supple enough to form the desired shape, while simultaneously being tough enough to hold the cotton together firmly.
Galvanized steel forms the foundation of tie wire- the material used to firmly bind bales of cotton in preparation for transportation. Available in various sizes, tie wire is applied by looping it around bales and twisting it tightly to secure them. Thus, it enables storages and movements of bales of cotton without any chance of them unraveling.
Safely transporting and storing cotton requires the use of specialized wires to ensure its protection, namely, cotton baling wire, box baling wire, and tie wire. Careful consideration needs to be taken when selecting the right type of wire based on individual requirements as each one is optimized for specific tasks. Without these wires, optimizing the necessary safety precautions for transporting and storing cotton would be impossible.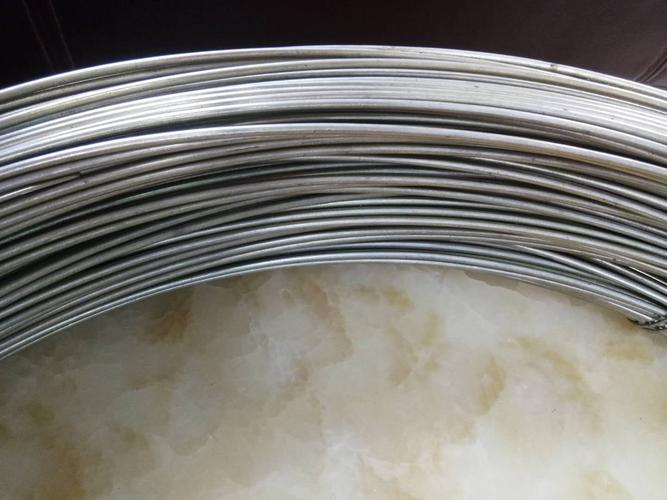 The agricultural sector relies on cotton baling wire, box baling wire, and tie wire to keep cotton bundles tightly-secured during transportation and storage. The proper selection of wire is fundamental to ensure a successful outcome, as the right type of wire makes the transportation and storage of cotton significantly less challenging.
Galvanized steel baling wire has a range of applications in the world of textile production, primarily serving to bind together cotton bales. In addition, it can be used to bind hay, compress cottonseed, and design twine and rope. This article examines the manifold advantages of purchasing a tie wire box baling wire for use in the textile industry.
No cotton baler can do their job without cotton baling wire tie wire box baling wire. Designed to withstand the immense pressures involved in packing cotton bales, it's the best tool for this tough job. In a range of sizes from inch to 3/8 inch and up to 3600 feet long, any baler is sure to find the perfect fit. Plus its wide variety of colors offers an array of options so there's no time wasted hunting for the right one – a true time-saver for busy professionals.
Durable and dependable, cotton baling wire tie wire box baling wire is an ideal material for applications beyond agricultural binding. Highly resilient, and impervious to corrosion, the wire works perfectly for baling hay and other farming materials, tightly securing bales with long-lasting strength. Additionally, the same bondable attribute makes it a fantastic choice for rope and twine production too – withstanding the tension required to create significant lengths of strong ropes or twines. Insurmountably practical, cotton baling wire tie wire box baling wire is an all-rounder!
The exceptional durability and corrosion resistance of box baling wire specifically crafted using cotton baling make it a perfect choice for agricultural applications where transporting materials is often required. Its lightweight construction makes it incredibly easy to maneuver, thus ensuring its continued popularity among the farming community. Moreover, it withstands the pressures of the baling process without fail, adding to its longevity and reliability.
Not only does cotton baling wire, tie wire, and box baling wire all have an array of uses, but there are also countless benefits associated with them. The highly visible design of the materials facilitate bale binding and allow balers to easily guarantee the security of each bale. Furthermore, the simple procedure for installation that requires merely cutting it to its needed size and quickly assembling it makes this an ideal choice.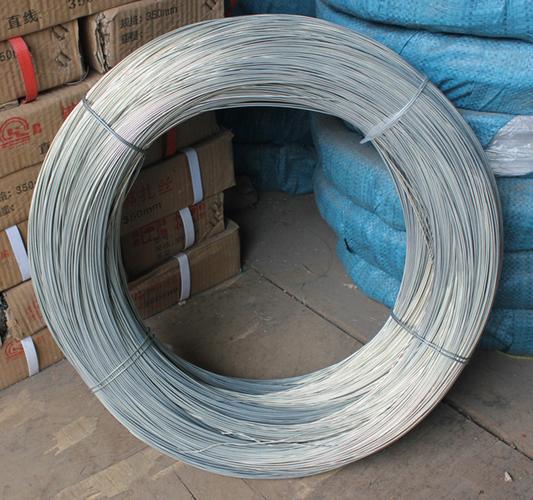 For the demands of textile industry baling, only the strongest and most reliable wire will do. Cotton baling wire tie wire box baling wire excels in this regard, boasting versatility combined with strength and durability to tackle applications of all kinds. It's no wonder that this lightweight material is so popular – not only does it allow for easy transport and installation, but its visibility allows balers to ensure bales are tightly bound up. All these attributes make cotton baling wire tie wire box baling wire the ideal choice for the fabrics industry.
Related Product
---
Post time: 2023-08-10