When it comes to completing construction projects, rebar tie wire is a must-have tool for ensuring a robust and reliable finished product. There are various types of rebar tie wire used for different purposes, each with its own set of advantages. In the following exploration of rebar tie wire, insight into the common types and their uses, as well as their associated benefits, will be provided.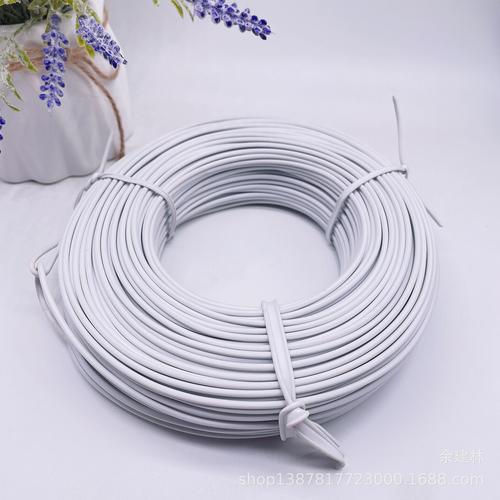 With impressive durability and resistance to rust, galvanized wire is a widely appreciated rebar tie wire solution, used for all manner of construction projects. Boasting a variety of gauges to suit different sizes of rebar, the zinc-coated wire is perfectly suited to both internal and external applications.
For projects like bridge construction that require greater durability and strength, stainless steel wire is a worthwhile investment. This particular type of rebar tie wire features an impressive resistance to corrosion, often making it the choice of those working in especially corrosive environments near the coast. Even though it generally costs more than galvanized wire, the corrosion protection it provides makes it a sensible selection in many cases.
An alternative to more traditional rebar tie wires, aluminum offers lightweight strength, as well as greater corrosion resistance. This makes it an ideal choice for projects located in water-logged areas, such as bridges or jetties, where the extra protection it provides is beneficial. Despite being more costly than galvanized or stainless steel wires, its weight advantage could be worth the premium for certain applications.
Plastic-coated wire is a current incarnation of the traditional rebar tie wire that is increasingly gaining traction. This version of the wire is cloaked with plastic, delivering corrosion mitigation as well as sleek, comely finishes. A range of hues is offered and these wires are frequently utilized in embellishment projects. What's more, this type of wire is more supple than other rebar tie wiring, providing greater ease when tying around contours or other bent surfaces.
You can also look to Fiber Reinforced Plastic (FRP) rebar tie wire as a powerful and hard-wearing option. Composed of plastic and fiberglass strands that have been intertwined, this wire is more lightweight and bendable than you might expect yet retains its strength and endurance – perfect for applications like bridge building where you need toughness and solidity.
Whatever the specifics of your construction project, selecting the appropriate rebar tie wire is a critical step to ensuring its success. Various kinds possess unique advantages and downsides, so make sure to conduct your research before deciding on the perfect option for you. With a well-chosen wire, you can have peace of mind that your structure is built to last.
Reinforced concrete construction relies on the strength of rebar tie wires to create sound, stable structures. With a multitude of types of rebar tie wires available, it is imperative that you know which type is best-suited for your project to ensure the structural integrity of your concrete. Each rebar tie wire comes packed with characteristic attributes that determine its suitability and efficacy for the application at hand.
A popular option for residential construction projects, galvanized tie wire is a stalwart of rebar tie wiring. It consists of a steel wire coated in zinc, providing excellent corrosion and rust-resistance qualities. Affordable and easy to use, galvanized tie wires are the default choice for contractors undertaking domestic operations.
Crafted from a metal wire alloyed with chromium and nickel, stainless steel tie wire is the priciest rebar tie wire but its superb strength and corrosion resistance allows it to excel in commercial and heavy-duty projects. This makes it far tougher and more reliable than other materials, ensuring performance and longevity.
Anodized aluminum tie wire is a specialized type of rebar tie wire, crafted from an aluminum wire that has undergone an electrochemical process to create an oxided barrier. This defense against corrosion and rust make it the ideal choice for bending and maneuvering projects since it is both lightweight and flexible.
Plasti-coated tie wire is a top selection for domestic use due to its cost-effectiveness and easy handling. Composed of steel wire topped with a synthetic plastic covering, this type of rebar tie wire offers considerable protection from wear and tear, as well as insulation against rusting and erosion. For these reasons, plasti-coated tie wire can be counted on to carry out the job with dependable reliability.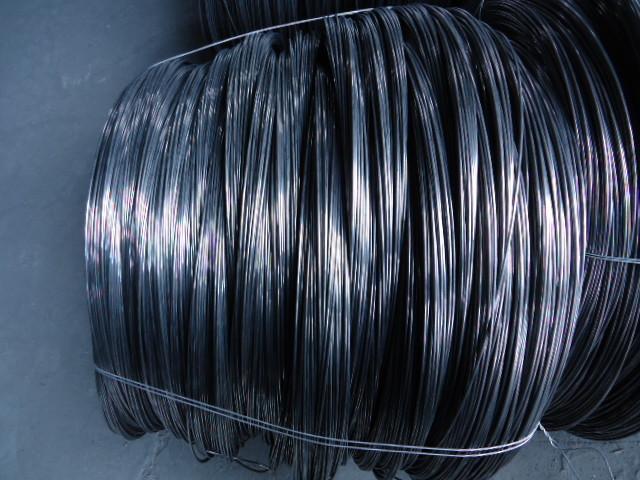 Boasting superior defenses against corrosion, rust, abrasion, and the elements, epoxy-coated tie wire provides a secure and reliable option for reinforcing concrete applications. This tie wire is constructed of a steel wire that has been given a protective coating of epoxy resin, making it a cost-effective alternative to more expensive alternatives on the market. Despite the slight additional charge, epoxy-coated tie wire remains user-friendly and offers a reliable solution for your construction needs.
To guarantee the supported construction of your concrete, it is essential to make certain that the chosen type of rebar tie wire is appropriately installed. Check with nearby building policies to validate that the sort of rebar tie wire you are using is sanctioned for the job at hand.
Selecting the correct rebar tie wire for your concrete project is essential to guarantee structural integrity. All types of rebar tie wire differ in regards to traits and qualities, so recognizing which is ideal for the plan at hand will go a long way in ensuring the project's success. By understanding the options available and gaining an informed perspective, you can make a well-informed decision on which type of rebar tie wire is appropriate for your needs.
Related Product
---
Post time: 2023-08-08