How Many Tie Wires Come Per Ton of Rebar: An In-Depth Guide
Reinforcing a structure with two common materials – rebar and tie wire – is a crucial factor in creating strong and stable masonry or concrete structures. Here, we investigate how much tie wire is needed per ton of rebar, as well as how to assess this measurement. Successful reinforcement requires using the right ratio of these materials, so let us explore their role further!
tie wire is essential for reinforcing rebar frames, allowing them to offer secure, reliable support. Ranging from slender to extra thick coils, the wire is available in multiple sizes, being crucial for establishing a strong and stable foundation. When absent from a frame, the rebar looses much of its strength and stability.
Considering the size of the rebar, its length, and the kind of tie wire chosen all play into the amount of tie wire required per ton of rebar. As a rule, the bigger the rebar, the more tie wire it demands. Longer rebar also requires more tie wire in accordance. Moreover, different types of tie wires necessitate differing amounts of tie wire needed.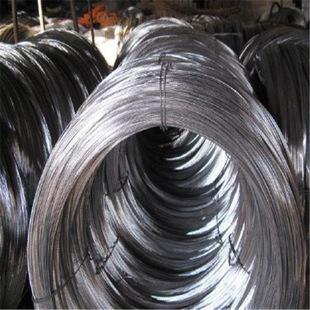 To ascertain the right amount of tie wire for a ton of rebar, the following equation can be used:
To calculate the quantity of tie wire per ton of rebar, divide the product of rebar size and rebar length by the product of tie wire size and tie wire length.
One ton of rebar with a 5/8" diameter and length of ten feet requires 25 feet of 1/4" tie wire – this can be determined by the following calculation:
The weight ratio between five-eighths inch by ten-foot tie wire and one-fourth inch by twenty-five foot tie wire is one point six pounds per ton of rebar.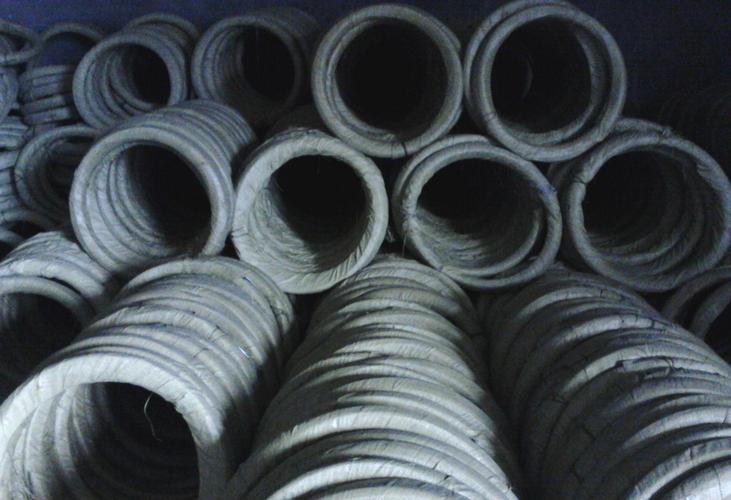 For estimating purposes, the quantity of tie wire needed per ton of rebar can be calculated with the indicated formula. However, it is vital to be aware that the quantity might fluctuate depending on the type of tie wire employed.
When determining the amount of tie wire per ton of rebar, it is essential to take into consideration the aforementioned variables that could alter the sum. Such components may be contingent on the type of structural build, as bridges usually demand more ties than residential complexes, alongside the load that must be sustained and the milieu in which the building lies.
When investing in tie wire, quality is key – not only for long-term durability, but for its strength against rust, corrosion and the environment. High-grade wire means less upkeep, and an easier overall experience. Cheaper options may prove a costly choice in the long run, as they are less forgiving with elements and require more care.
At the end of the day, tie wire quantity to accompany each ton of rebar is an integral part of any construction project. Ensuring that a structure is reliable and secure requires working out precisely how much tie wire is essential for every ton of rebar, and then seeing to it that only the most excellent quality of material is employed. Utilizing the guidelines provided in this article allows one to properly calculate the amount of tie wire essential per ton of rebar while factoring in any potential aspects that can impact the quantity required.
The importance of tie wire per ton of rebar cannot be overemphasized; it is a vital piece that helps constructions projects to reach completion. Different amounts of ties are needed for different types and sizes of rebar, and as a result, it is important to correctly estimate the amount of wire needed for the project at hand. In this article, we will explore the need for tie wire per ton of rebar and offer guidance on how to accurately calculate the amount required.
Thin metal wires, crafted out of galvanized steel, serve a purpose of not only connecting two or more pieces of rebar together, but also to give them necessary reinforcement. These tie wires are supplied in coils or ready-to-wind spools and come in a range of gauges. However, the quantity per ton primarily depends on the size and type of segments being tied.
By using tie wire, a construction project can become greatly stabilized and reinforced. The tie wire functions as a reliable connection between two pieces of rebar, fusing them to create an unshakeable bond. Therefore, ensuring that the structure remains undisturbed and in its proper alignment, reducing the risk of potential mishaps in the future. This method ultimately grants the project an extra layer of strength, durability, and dependability.
The quantities of tie wire necessary in a construction job vary depending on the dimension and type of rebar involved as well as each project's specific regulations. Generally, each ton of rebar requires an amount of tie wire that can be found by multiplying the measure of the rebar with its length. For example, if an 8-mm rebar is to be used in a 20-meter long project, the required amount of tie wire would be 8-mm x 20 meters = 160 kilograms/ton of rebar.
Acquisition of tie wire necessitates caution. Low-grade supplies may lack strength and tenacity, so seeking out products of premium quality is essential. Moreover, the tie wire must properly fit the rebar in use. Otherwise, an unsuitable thickness could compromise security and lead to future difficulties.
Ultimately, the amount of tie wire necessary per ton of rebar is pivotal for any building activity. The only way to effectively join two or more pieces of rebar is by using tie wire – the exact required amount depends on the rebar's size and type for a specific construction project. When buying tie wire for your project, bear in mind to choose wisely a quality product; also, it is important that it fits the rebar's size to guarantee a solid and firm joint. If all parameters are taken into account, you can confidently go forward with your construction endeavor knowing that it is properly fortified.
Related Product
---
Post time: 2023-07-19